nano SIM + nano SIM / microSD Card Connector ST19 Series
For devices with cellular communication functions, there is a growing demand to install multiple SIM cards (cards in which subscriber information and contacts are stored) per device in order to allow easier roaming and manage separate phone number and contact lists for business. To help simplify the design of compact devices, multiple cards are incorporated into a single connector and accompanying card holder called a tray. This reduces the number of openings on the device to make waterproofing easier as well as reserving more surface area around the edges of the device for wireless antennas. In addition, further flexibility is offered by including compatibility for a microSD card if additional storage is required rather than adding a second SIM card.
ST19 Series is a 3-in-2 type connector which meets the requirements for modern communication devices which require multiple nano SIM cards, or a nano SIM and a microSD card.

ST19 Series Features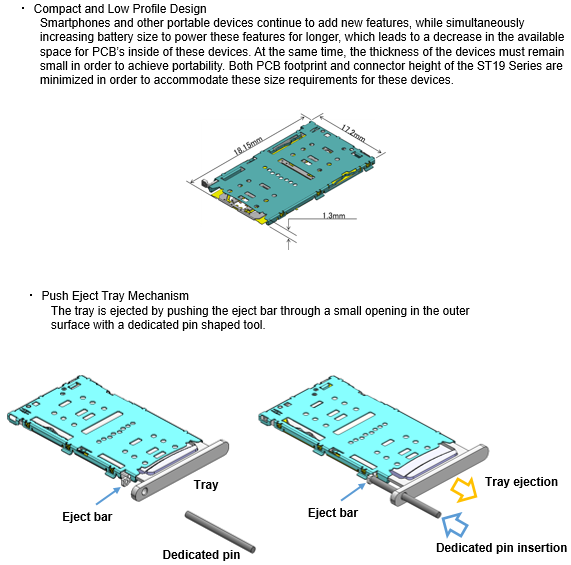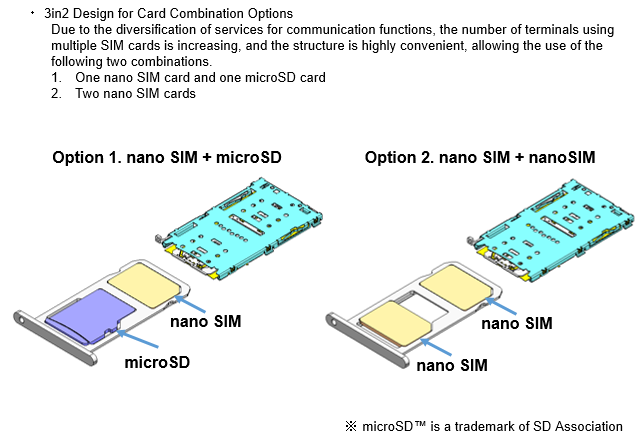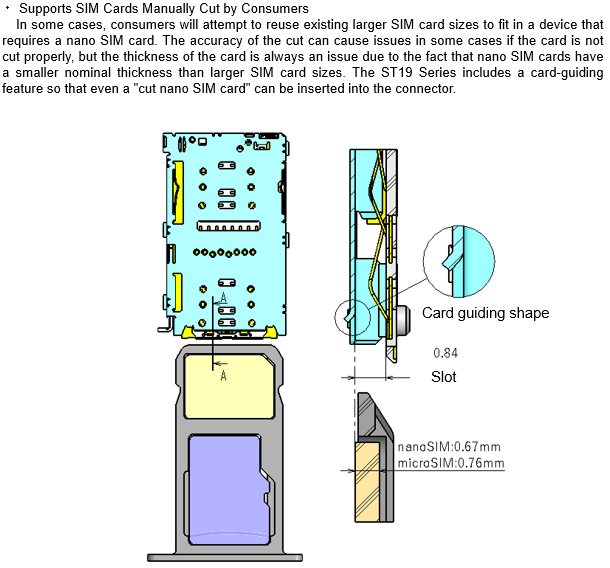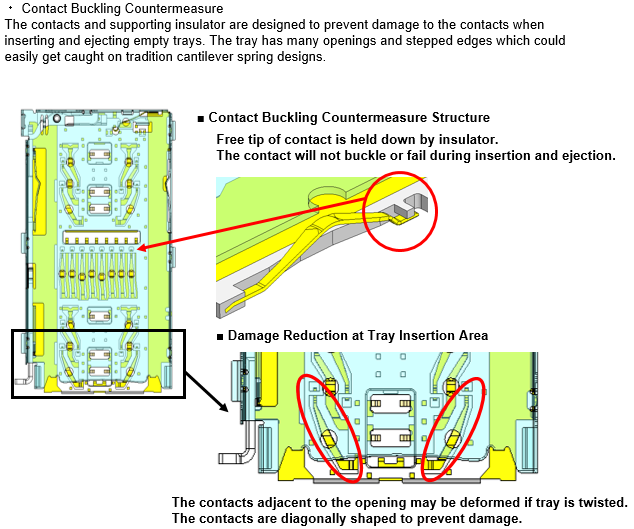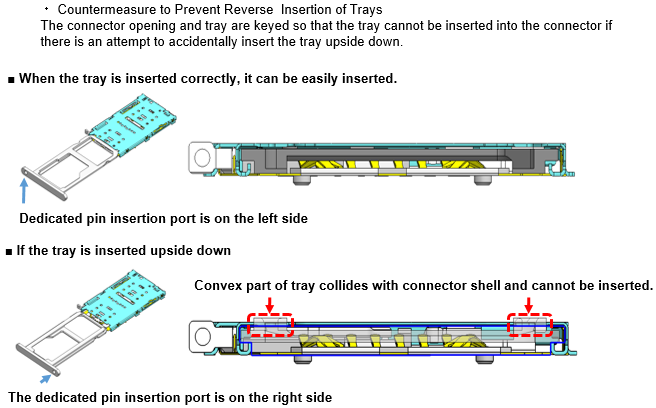 Specifications, Materials, and Finishes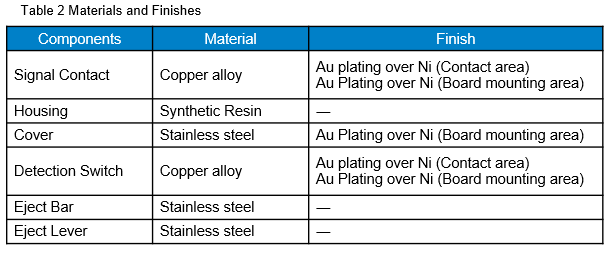 For more information about ST19 series connectors for nanoSIM + nanoSIM / microSD cards, please refer to the following:
Please feel free to contact us
Based on our long experience in developing connectors for cards, we offer various types of card connectors of high quality that emphasize usability for a variety of devices. Please feel free to contact us.

Subject to change without notice. Errors and omission excepted.