Development of an electrostatic UI for next-generation vehicle interiors
August 23, 2022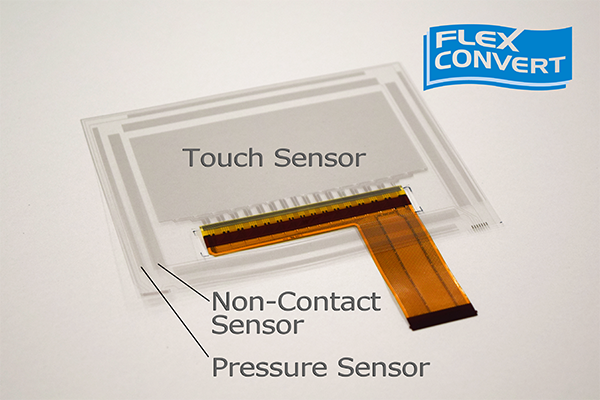 Japan Aviation Electronics Industry (hereafter JAE) has developed a technology to achieve non-contact operation, touch operation, and pressure-sensitive operation with a single film sensor as a next-generation UI (user interface) for vehicle interiors. Through evolution of CASE, JAE is aiming to apply this technology as a UI in vehicle interiors, where higher quality entertainment is required for next-generation interior components such as armrests and door trims.

The automotive market is undergoing a once-in-a-century transformation, and vehicle interiors are evolving daily through CASE innovations. In particular, as automated driving and connected technologies advance, displays are becoming larger and more curved to meet the demand for entertainment of unprecedented high quality, and for UI also, multimodal (interface style combining multiple methods ) operations such as voice and gesture operations are required in addition to touch operation. To meet this need, infrared sensors and piezoelectric elements have been proposed in addition to electrostatic sensors, but JAE has recently developed a technology that enables touch, non-contact, and pressure-sensitive operation with a single electrostatic film sensor.

This technology makes a full use of the capacitive sensor technology and original printing technology cultivated in the touch panel business to enable non-contact operation (gesture operation), touch operation (light touch) and pressure-sensitive operation (push operation) with a single film sensor. The sensor pattern is made of metal mesh that makes it possible to achieve not merely high sensitivity characteristics, enabling highly sensitive and light touch operation, proximity detection at a distance of approximately 150 mm, but also gesture operation at approximately 100 mm, and stepless pressure detection. In addition to facilitating the development of interior equipment because it is achieved using only capacitive sensors, the sensors produced by the printing method are highly flexible, enabling them to follow the complex shapes of armrests and door trims, contributing to greater flexibility in design and installation location.
In combination with a stealth printed panel, a next-generation UI with a high design quality becomes a reality by displaying a switch screen on the panel when necessary, through gesture operation and by enabling control of the equipment through touch operation.

JAE started mass production of capacitive touch panels in 2012, and have been developing, manufacturing, and selling UI for automotive applications. Since the beginning, we have consistently focused on domestic production, delivering products to our customers with stable quality from automated production lines at our Akishima Plant (Akishima City, Tokyo). We will leverage this strength of domestic production to expand into a wide range of markets, including industrial equipment and the smart home domain, in addition to the automotive market.
Drawing of next generation vehicle interior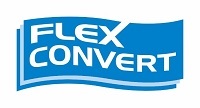 FLEXCONVERT™ is a core technology that creates new user interface solutions by the fusion of both the printing and laminating technologies in our possession and superior materials.
By utilizing this technology, we will promote the development of touch panels for automobiles, industrial equipment, etc. into a variety of products with flexibility to meet various customer needs, such as larger screens, improved appearance, and support for a variety of designs including curved surfaces.
Related Content
Related Movies
Contact Us
Feedback
Japan Aviation Electronics Industry, Ltd.
Corporate Planning and Investor Relations Div.
21-1, Dogenzaka 1-chome, Shibuya-ku, Tokyo 150-0043, Japan
Tel : +81-3-3780-2711 Fax : +81-3-3780-2733
Information and details given here are as of the date of publication.
Please note that the details may be changed.