JAE Announces Addition of The DZ02 Series Plug Harness An IEC61076-3-122 (TYPE-I) Compliant Connector for Industrial Safety Equipment Connection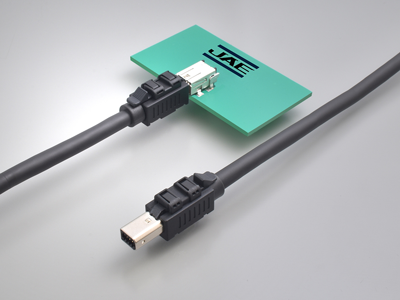 JAE has developed a plug harness addition to the existing DZ02 Series, a compact interface connector for safety equipment connection of industrial applications.

There is a constant requirement to reduce manpower and to improve production efficiency, and production sites are seeing the accelerated implementation of automated production lines and use of collaborative robots. This now is increasing the necessity for equipment that will ensure the safety of operators that may be too close to the robotic actions or even touch automated equipment.

To respond to these requirements, we have added a plug harness to the compact interface connector, DZ02 Series. This connector series will connect devices that control industrial apparatus (such as servo amplifiers and inverters) with safety equipment. This connector is compliant with IEC61076-3-122 (TYPE-I) product standard which is based on an international standard for functional safety. The DZ02 Series is used as a STO (Note) cable to connect a controller unit (servo amplifier) with safety equipment. The DZ02 connector series contributes to space saving inside the equipment with the miniaturized 1.27mm pitch design. It also features a locking mechanism with excellent vibration resistance and operability.

As the process design of human-machine collaboration safety are progressing, this cable harness allows the connection between a controller unit (servo amplifier) and safety equipment. The plug harness will enhance the DZ02 Series to our existing receptacles and short-circuit plugs.

Note) STO (Safe Torque Off): a function that cuts the power supplied to the motor through signal sent from a safety device.
Examples of Use
Features
Compact (1.27mm pitch)
Locking mechanism with excellent vibration resistance
Series receptacles, short-circuit plugs and plug harnesses all compliant with IEC61076-3-122 (TYPE-I) standard
Used to connect devices with safety monitoring functions (servo amplifiers, inverters, etc.) and safety devices (safety connectors)
Applicable Market
Servo amplifiers, motion controllers, PLCs (programmable logic controller), and other industrial equipment
General Specifications
Pitch
1.27mm
Number of Contacts
8 positions (2 rows x 4 positions)
Rated Current
0.5A
Rated Voltage
AC 30Vr.m.s.
Contact Resistance
Plug mating: 40mΩ max.
Insulation resistance
500 MΩ min. (DC100V applied)
Dielectric Withstanding Voltage
AC250Vr.m.s for 1 minute
Operating Temperature Range
-40°C to +85°C
(including temperature rise due to conduction)
Durability
Plug mating: 1500 times
Material / Finish
Component
Material / Finish
Cable
26 AWG Twisted pair cable
(Cat. 5e stranded wire)
Insulator
Synthetic resin
Shell
Steel / Nickel plating
Contact
Copper alloy / contact area gold plating
Shrink Tube
PVDF
Label
PET
---
KN02 Series (For more details) >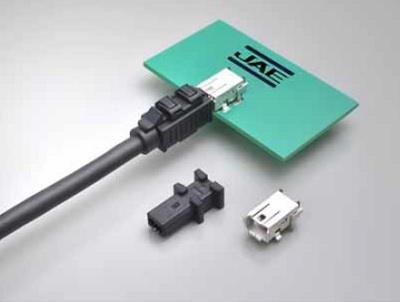 ---
Information and details given here are as of the date of publication.
Please note that the details may be changed.