2020/05/13

Compact Waterproof Connector MX80 Series

JAE has recently developed an industry and class-leading, high performance, miniature sealed connector system for the automotive market. As car manufacturers continuously strive to add functionality, more and more electrical and electronic systems must be fitted into smaller spaces and connectors are often the last consideration. The need for miniaturization has never been higher than it is today. In some extreme cases, the connectors have larger dimensions than the modules they serve!


The physical size of a connector is directly related to its performance. Some suppliers claim to have the smallest, most compact connector systems available, but experience has shown that this level of miniaturization is often at the cost of performance. This trade-off often leaves the car manufacturers with no choice but to make concessions on their test criteria, a situation that is less than ideal. The MX80 series has been specifically developed to address this issue.





Every aspect of the MX80 design has been scrutinized and conventions challenged. The starting point were the terminals inside. The engineers considered many aspects such as spring geometry, current handling, mechanical locking, wire size range, crimp optimization, damage prevention, test probe access, installation & removal, wide operating temperature as well as sealing and vibration performance. Once this was defined, the next step was to consider the connector design, by putting JAE's proven expertise in manufacturing high quality miniaturized connectors to good use. Detailed consideration was given to moulding design, material selection and assembly.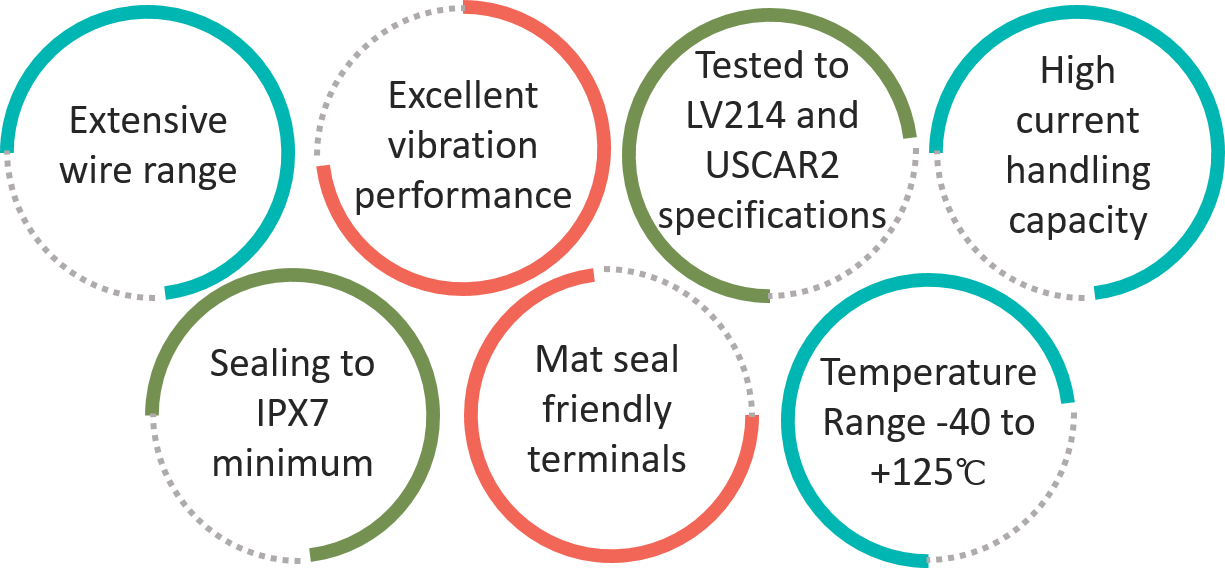 The outcome of this activity is an industry class-leading product with a unique combination of miniaturization coupled with high performance and at JAE, a product we are extremely proud of.
Features
2, 3 and 4-way in-line (wire to wire) connectors available
Supports extensive wire size range (0.13 to 1.0mm2)
Tested to automotive specifications USCAR 2 /21 & LV214
3 key codes
AK /USCAR standardized 0.64mm terminal geometry
Mounting / stowage features
Terminal Position Assurance (TPA) functionality
Features for 'ring out board' testing
Applicable Market
Suitable for multiple automotive applications. Some examples include,
Mirror & Glazing : Door mirrors, roof systems, electrochromic glass, glazing modules.
Lighting : Front & rear bumper, fog light, reversing light, stop lamp, license plate illumination, indicator, puddle lamp, ambient lighting.
Sensor : Parking, brake pedal, camera, keyless entry module, tyre pressure, fluid reservoir.
Audio : Speaker (anti-rattle and large wire size), microphone.
Others : Suspension, tailgate, doors, bonnet switch.
…and many more examples.
General Specifications
| | |
| --- | --- |
| Item | Requirement |
| Number of Ways | 2, 3, 4* |
| Operating temperature class/ range(oC) | T3, -40 to +125 |
| Vibration Class | V2, Engine Profile* |
| Sealing Class | S2, IPX7 |
| Terminal size /pitch (mm) | 0.64 /2.54 |
*JAE is already in discussion regarding expanding the technical capability and the MX80 range in the future. Please contact us to discuss your requirements.
Material and Finishes
| | |
| --- | --- |
| Component | Materials /Finishes |
| Housings, TPA, Mat seal covers | PBT GF10 |
| Seals | Silicone |
| Terminals | Copper alloy with Tin plating |
Samples Request /Contact Us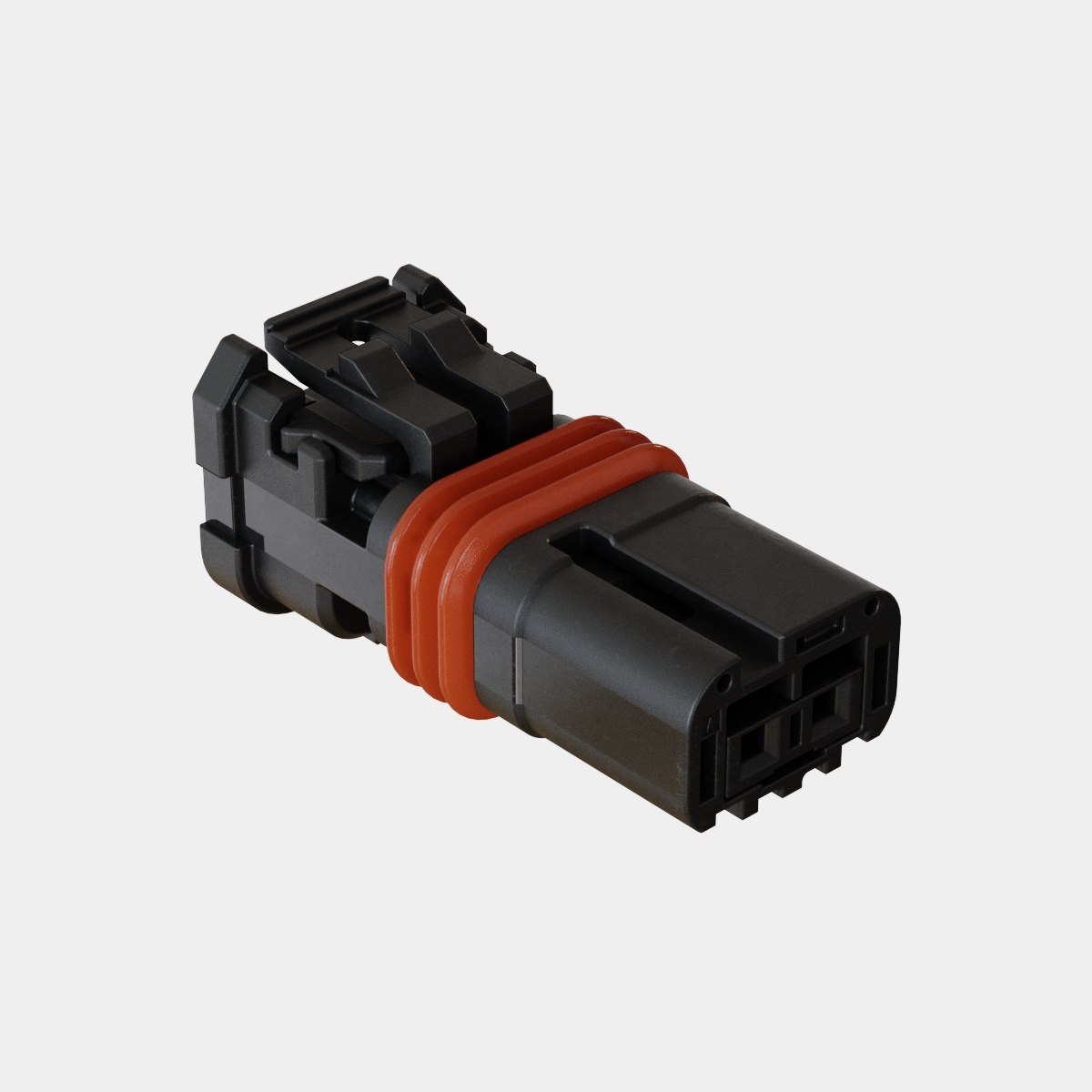 WE CONNECT
COMPACT WATERPROOF CONNECTORS
Submit the form to get FREE MX80 samples.
---
Subject to change without notice. Errors and omission excepted.