Harmony with Society
The JAE Group is expanding its regionally-based exchange programs and charitable activities at domestic and overseas group companies as a good corporate citizen under the JAE Group Charter of Corporate Behavior.
*The activities described on this page were carried out in FY2019.
Environmental Protection
"JAE Group Forest" Conservation Activities (JAE)
To restore and preserve forests, we established the "JAE Group Forest" in FY2004 as a symbol of our environmental management. In FY2019, under the guidance of the Tokyo Forestry Union, 15 employees participated in forest preservation training and carried out preservation activities such as removal of nets for deer shielding.
Please refer to the Environmental Report 2020 for details of the JAE Group Forest.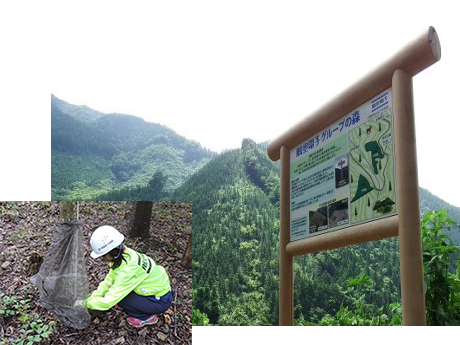 Clean-up Activities at the Manila Bay Coast (JAE Philippines)
JAE Philippines participated again this year in coast clean-up activities conducted annually by the "Ocean Conservancy" a US-based NGO. The activities were carried out in over 100 countries in the world, and JAE Philippines conducted garbage collection and cleaning activities in the coast of Manila Bay.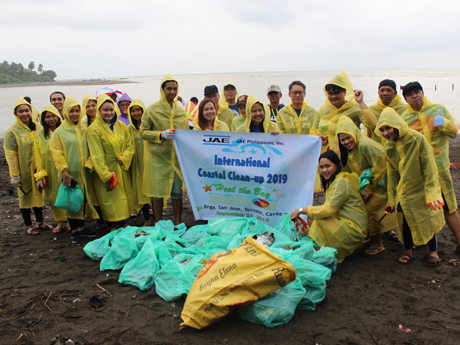 Water Quality Survey for the Izumida River (JAE Yamagata)
JAE Yamagata conducted water quality surveys and aquatic biota sampling of the Izumida River flowing in Shinjo City. The results of the waterfront audit were 87 points (out of 100 points) standing for clean water.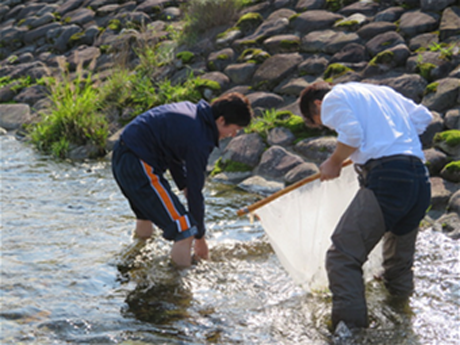 Participation in Environment Beautification Activities at Mt. Fuji (JAE Fuji)
On August 3rd, environment beautification activity at Mt. Fuji sponsored by the Mt. Fuji Beautification Foundation was held, and nine people from JAE Fuji participated. Total of around 1,500 people, including general volunteers from Yamanashi Prefecture, local municipalities, tourism groups, and private companies, participated the cleanup activity in Mt. Fuji and Narusawa Village.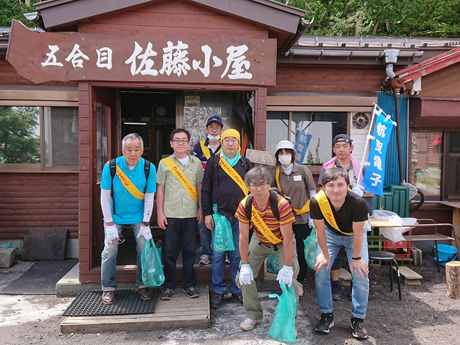 Participation in Beautification Activities in the Tenryu River Basin (JAE Shinshu)
JAE Shinshu participated in beautification activities in the Tenryu River basin spanning around 80km from the central part of Nagano Prefecture to the vicinity of the downstream border of Shizuoka Prefecture, which was sponsored by the Nagano Techno Foundation. Forty-two member from JAE Shinshu participated in this campaign. Through the campaign, which also served as a picnic, participants recognized the significance and importance of garbage separation as well as experienced the current state of the Tenryu River.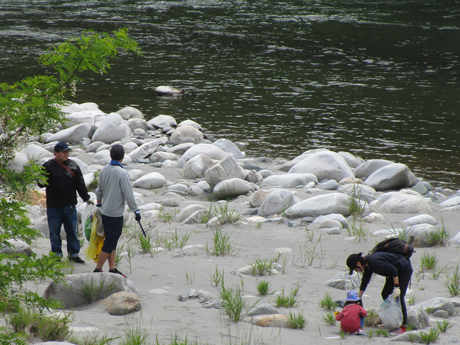 Health and Welfare
Warm Coat Drive (JAE Oregon)
JAE Oregon donated warm clothes and other goods to local homeless shelter. The employees provided clothes, socks and blankets, and the company donated socks, gloves, and headwear.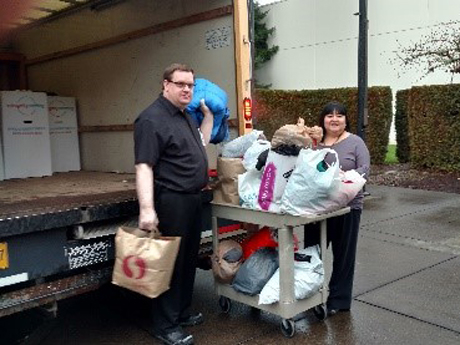 Gifting Proceeds from In-house Sales of Angels Goods to a Local Pediatric Hospital (JAE Electronics)
JAE Electronics donated the proceeds of in-house sale of branded items of JAE's sponsored MLB team, the Los Angeles Angels. All proceeds were gifted to a local pediatric hospital in California.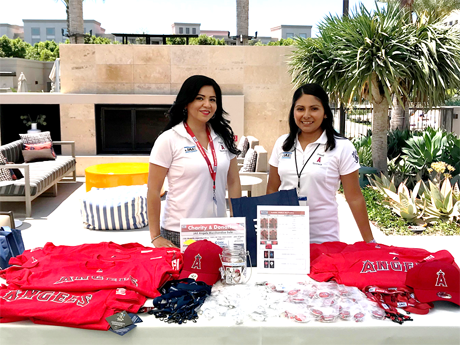 Holding a JAE Bake Off (JAE Europe)
JAE Europe held a Company "bake-off" competition where employees were invited to create Christmas inspired baked goods. The baked goods were sold in the office and the proceeds were donated as funds for local air ambulance.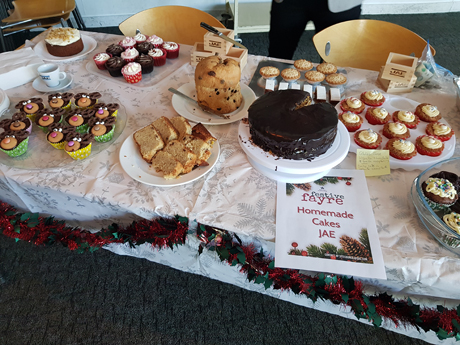 Visiting a Welfare Institution (JAE Wuxi)
JAE Wuxi visits a nearby welfare institution several times a year. We played games and danced with the children, and gave presents of toys, clothing, food, and other gifts.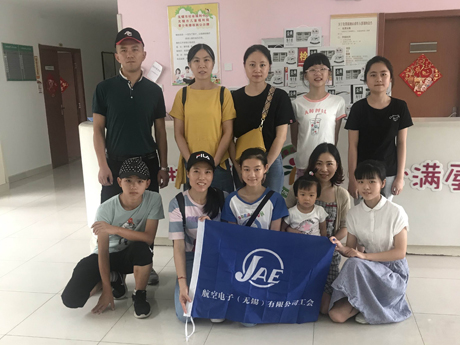 Participation in "Project Angel Tree" (JAE Philippines)
JAE Philippines participated in "Project Angel Tree" as part of the DOLE (Department of Labor and Employment) Child Labor Prevention and Elimination Program for 12 years in a row, and donated food, clothing, school supplies, etc. "Project Angel Tree" promotes activities of child labor prevention, food support, clothing support, education, and assistance for academic supplies.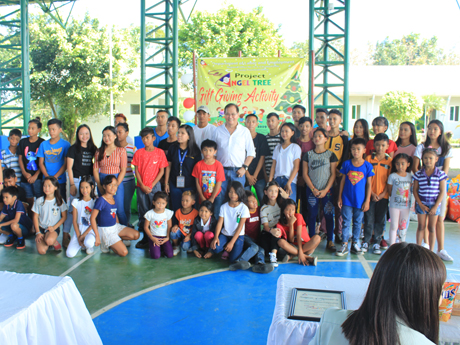 Activities for the Local Community and Fostering Next Generation
Supporting Firefighters Contributing to the Prevention of Forest Fires (JAE Tijuana)
JAE Tijuana visited firefighters dedicaing to extinguishing and preventing forest fires, and made a contribution to them through the cooperation of the employees.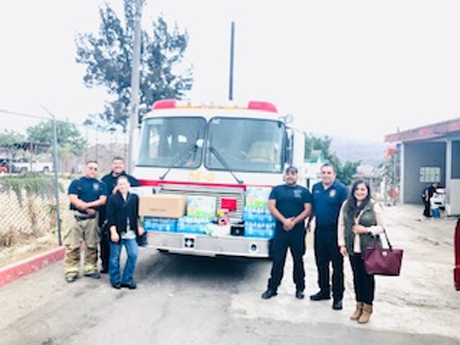 Participation in Neputa Festival in Hirosaki (JAE Hirosaki)
JAE Hirosaki participated in Neputa Festival in Hirosaki, a nationally-designated important intangible cultural asset, and recorded the 27th appearance in 25 years in a row. A total of 560 employee participated in this activity.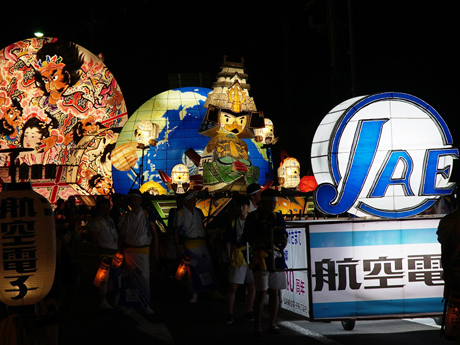 Providing Support Staff for the Shinjo Half Marathon (JAE Yamagata)
JAE Yamagata participated in the 3rd Shinjo Half Marathon as supporting staff again this year. We were in charge of the reception of the participants who gathered from all over Japan. We handedover competitors' numbers, tournament guidelines, and commemorative goods in exchange for the participation certificates to over 800 participants.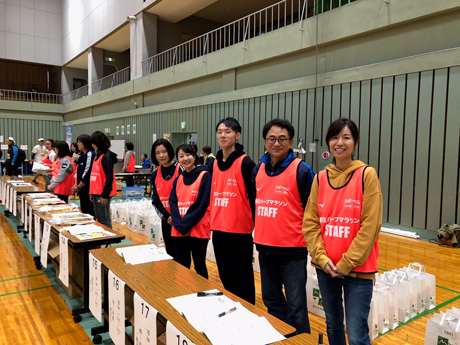 Participation in "Monozukuri Taikan Stadium" (JAE)
JAE participated in the Monozukuri Taikan Stadium 2019, an event organized by Nikkan Kogyo Shimbun, Ltd. and the Monodzukuri Nippon Conference. In our workshop, we made EV cars using connectors and raced them so as to convey the fun of manufacturing to the children who will lead the next generation.