Environmental Report 2018
Significance of the 2018 Environmental Report
Significance of the 2018 Environmental Report
Today's environmental risks are complex and difficult to solve, arising from the effects of economic activities, such as climate change, resource depletion, and environmental pollution due to harmful chemicals.
 The JAE Group believes that it has a responsibility to address these environmental risks. It is striving to reduce environmental impact while still expanding production scale, establishing yearly environmental targets and specific improvement plans, and pursuing initiatives to realize environmentally friendly manufacturing.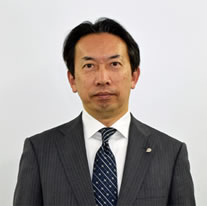 In fiscal 2017, we achieved our established environmental targets by addressing climate change, a global environmental risk, and tackling water resource management and regulations on toxic substances contained in products on a priority basis.
 Since energy use substantially affects our measures to address climate change, we are planning systematic upgrades to improve facility operation such as lighting and air conditioning, streamline facilities, and improve energy usage efficiency associated with production. In fiscal 2017, we upgraded to LED lighting, updated facilities with cooling water pumps and air conditioning, raised production efficiency, and improved the energy efficiency of production equipment including injection molding machines. Since 2013, we have cumulatively reduced energy consumption by 3,988kL on a crude oil equivalent basis.
 In our pursuit of water resource management, we have set goals for reducing water consumption and water recharging volume, and we strive to make effective use of water resources. We also launched a survey on water usage at our suppliers, focusing on water usage management in the supply chain from material procurement to finished product.
 In dealing with regulations on toxic substances contained in products, we shared information with suppliers from the viewpoint of green procurement on the four types of phthalates to be covered starting July 22, 2019 in the EU RoHS Directive, created a management system to prevent their migration, inclusion, and contamination in products, and began receiving orders for compliant products.
 We will continue to compile our environmental activities for fiscal 2017 and post them here in this environmental report. I hope you will give us your honest opinion to help us further improve our environmental activities.
Noritaka Hiyama, Executive Officer
Symbol of the Group's Environmental Policies
Significance of the Environmental Report
Environmental Performance
Environmental Management
Environmental Accounting
Engaging with Society: Group Sites