JAE to Participate in CEATEC 2023
September 20, 2023
JAE will participate in "CEATEC 2023" to be held from October 17 (Tuesday) to 20 (Friday).
With the theme "Toward Realization of a Sustainable Society," the JAE booth will feature demonstrations, products for emphasis, and new technologies in five key areas where JAE aims to create social value through collaborative creation effort with its customers.
We sincerely look forward to your visit.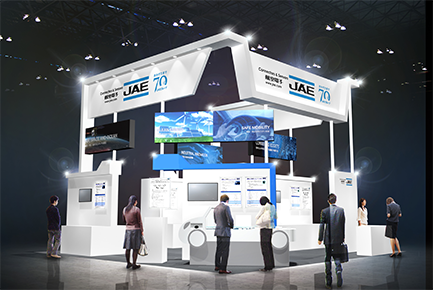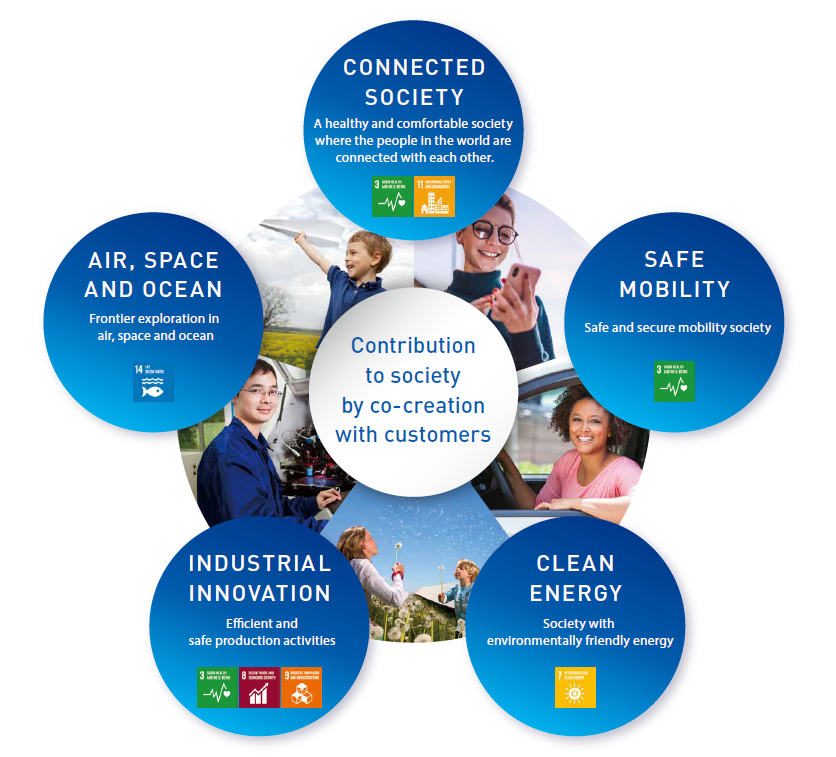 ■Exhibition Name

CEATEC 2023   
■Trade Show Date

Tue. Oct 17th – Fri. Oct 20th, 2023
10:00 - 17:00 (JST)
■Location

Makuhari Messe
2-1, Nakase, Mihama-ku, Chiba-city, 261-8550 Japan
■Booth

Hall 4 Key Devices Area No.K016
■Admission

Free Admission
* All visitors are required register online in advance
https://reg.jesa.or.jp/?act=Form&event_id=23
■Exhibits

JAE Booth Highlights


◆Demonstrations of the value we will provide to society together with our customers in five areas, and display of the latest products that visitors can see, touch, and feel
◆Presentation of connection images of products optimized for in-vehicle application using electric vehicle (EV) mockups at the Safe Mobility Corner

Main exhibit products
◆Connected Society
Proposals for communication infrastructure and wearable devices that support a society where people around the world are interconnected and can live comfortably, and introduction of new technologies through collaborative creation
 • Industry's smallest class of board-to-board connector for mobile devices
 • USB Type-C® compatible harness for a more active Metaverse experience
 • Connector for smart textiles that reliably connects sensed biometric information
 • 224G high-speed connector of the fastest class in the data center communications industry
 • Compact high-performance antennas, case studies of product application by customers (prototypes)

◆Safe Mobility
Introducing the application scenarios and connection examples of our products, helpful to building a safe, secure, and comfortable mobility society
 • Optimal solutions for high currents for electric-motor cars, ADAS, and in-vehicle entertainment (connectors/antennas)
 • Surface treatment technology that combines fingerprint resistance and low reflection on the display
 • Transparent film heater (metal mesh technology application examples)
 • Touch panel and non-contact sensor installation examples (prototypes)

◆Clean Energy
Introducing charging plugs essential for EVs that contribute to an environmentally friendly energy society
 • Introduction of variations of charging plugs for global deployment and insertion/removal demonstrations

◆Industrial Innovation
Introduction of our products and technologies for robots and industrial equipment which are available for efficient and safe production activities
 • Connectors for robots that contribute to the development of slimmer and more functional robots, connectors for automatic charging of self-propelled robots, and SPE connectors for FA network communication that save cables and space

◆Air, Space and Ocean
Proposing sensor systems that support the IoT, utilizing products and technologies the JAE group has been cultivating for many years in the air, space fields
 • Demonstration of drone flight controllers and radio altimeter measurement
 • High-precision, high-ambient accelerometers, industrial inertial devices
 • Sensor package for oil-field drilling (Digital Directional Module)
 • Linear Motor
Contact Us
Feedback
Japan Aviation Electronics Industry, Ltd.
Corporate Planning and Investor Relations Div.
21-1, Dogenzaka 1-chome, Shibuya-ku, Tokyo 150-0043, Japan
Tel : +81-3-3780-2711 Fax : +81-3-3780-2733
Information and details given here are as of the date of publication.
Please note that the details may be changed.