2023/03/01

KW1C & KW02C CHAdeMO Compliant EV Charging Plugs
We are pleased to announce the release of our new KW1C and KW02C Series EV Charging connectors, featuring a smaller and lighter design, with enhanced high current ratings. JAE has been designing EV charging solutions since 2010, the dawn of the EV (Electric Vehicle) era, and has released multiple connectors that meet CHAdeMO standards over the years.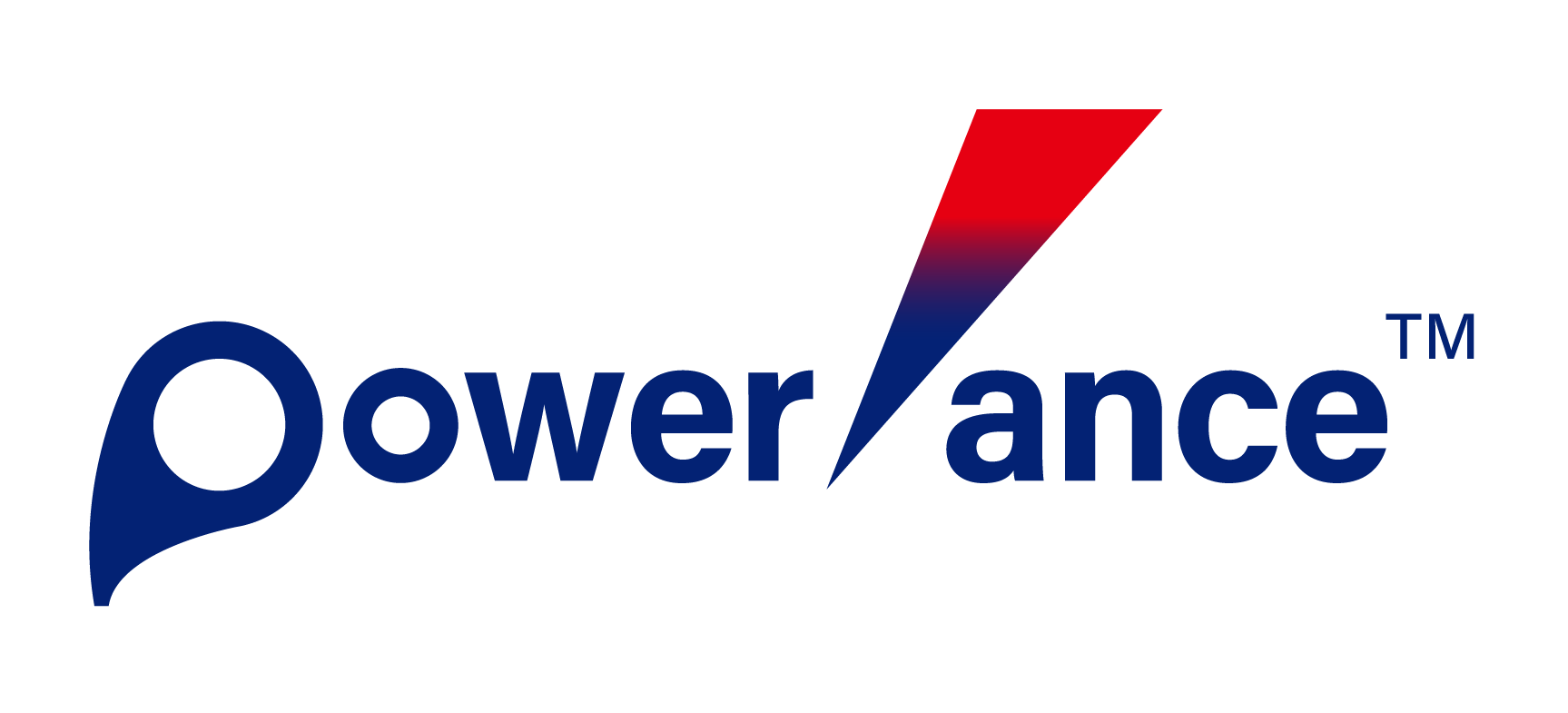 Powerlance brand EV charging KW series connectors combine durability and high quality performance to provide the industries most dependable solutions.
Market Trends in EV Charging
As the movement toward decarbonization accelerates in many countries, the electrification of mobility as a whole, including passenger cars, is progressing and as a result the EV charging infrastructure is expected to continuously expand.
What's more is EVs are expected to play a significant role in contributing to the supply of electricity in smart grids as they function as large power storage systems that enable charging and discharging.
As the number of EVs increase the number of chargers are also expected to increase significantly. EV chargers are needed in every scene where EVs are present, such as homes, offices, urban areas, bus terminals, and highways. As chargers are being installed in various locations, needs are diversifying. such as the need for smaller, easier to handle, and higher output (faster charging), are becoming increasingly important.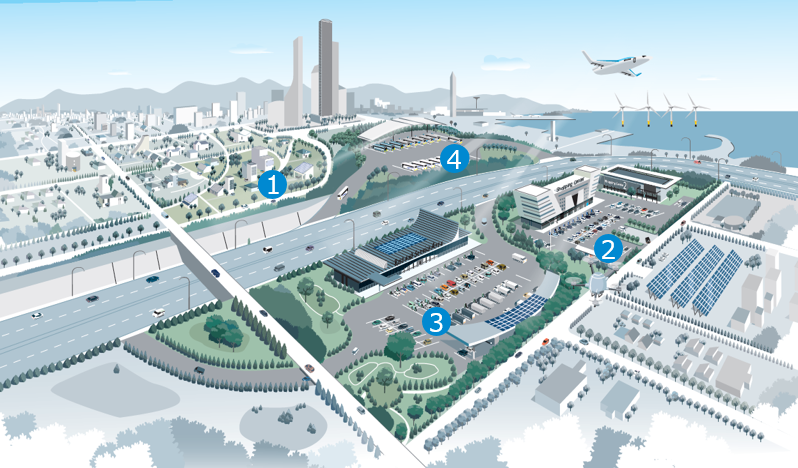 JAE's Variety in EV Charging – KW Product Lineup
Our original EV charging solution, the KW1 Series, is a fast charging connector that conforms to CHAdeMO standards and has been widely adopted internationally, with a long-term field track record since its product release in 2011. The KW02/KW03 series are compact and lightweight charging connectors that offer enhanced reliability based on the field experience of our KW1 Series, and also meet the V2H guidelines established by CHAdeMO.
In the future, we will continue to develop products not only for CCS but also for ChaoJi, a new charging standard, in order to further enhance our EV charging connector family.
JAE EV Charging Connectors
KW1C Series for CHAdeMO Fast Charge/V2G
KW1C Series connectors are CHAdeMO compliant and can be used for fast charging applications. This product is approximately 20% lighter than previous models due to the use of a weather withstanding resin material, where previous generations use a combination of materials for the housing. To maintain the same level of quality we've used stainless steel for critical mechanical components, such as the latch and internal locking mechanism. The design has also been enhanced with an ergonomic architecture to give a more user friendly charging experience. Lastly, thanks to V2X, the Electric Vehicle Power System (EVPS) can continue to operate as a portable charger even during power outages. This lightweight and compact connector provides the ideal charging solution for EV charger installers where mass installation is required.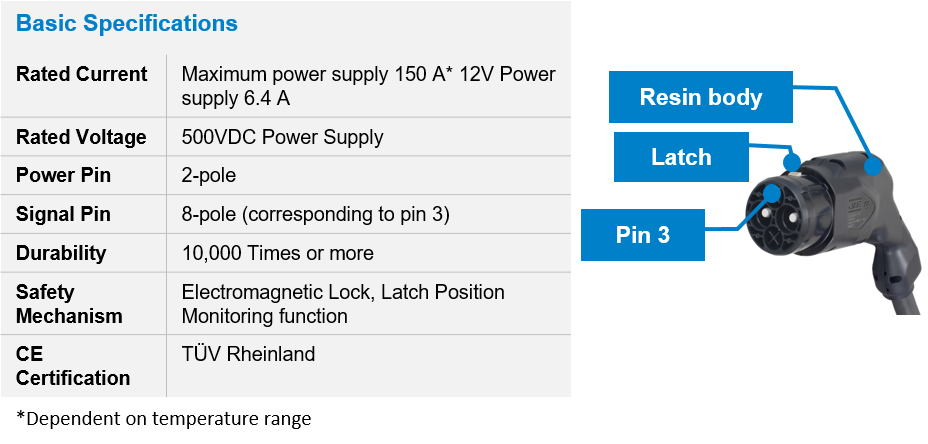 KW02C Series for CHAdeMO V2H/V2G
KW02C Series connectors are CHAdeMO compliant and are suitable for both home (V2H) and grid (V2G) applications. This product was designed with the user in mind, featuring an ergonomic handle and 20% reduction in size and weight from the previous generation, offering an overall enhanced user experience. Also, the output rating has been increased to 37A enabling faster charging and discharging times. Additionally, the cable conforms to the Japanese JCS standard and is UL-recognized for North America and CE certified for Europe, making it suitable for worldwide use. In accordance with CHAdeMO V2H guidelines, this connector uses a self-holding solenoid for the locking mechanism, and has its own lock detection system that can be status checked at the EVPS.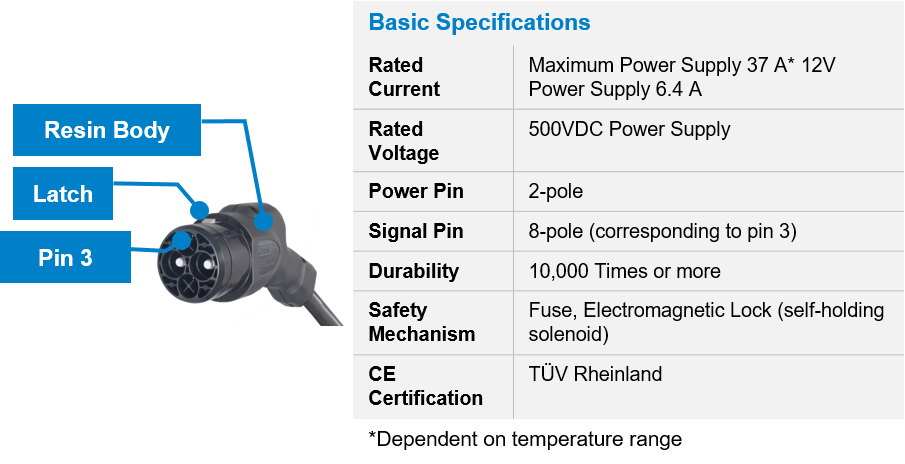 KW Series Products
Click on the product name or illustration below to view a detailed catalog for each
Product
Standard
Rated
Current
Rated
Voltage
Certification
Operating Temp
Charging
Type

KW1(CE)


KW1(UL)

CHAdeMO 1.2
IEC62196-3
125 A
500 VDC
CE / UL
CE: -30°C∼+50°C
UL: -30°C∼+40°C
Fast Charge

KW1C

CHAdeMO 2.0
IEC62196-3
MAX150 A
* Note
500 VDC
CE
CE: -30°C∼+50°C
Fast Charge
(w/V2G)

KW02

CHAdeMO 1.2
V2H Guideline 2.1
IEC62196-3
25 A
450 VDC
CE
CE: -30°C∼+50°C
Slow Charge
(w/V2H, V2G)

KW02C(JCS)




KW02C(CE)




KW02C(UL)

CHAdeMO 2.0
V2H Guideline 2.1
IEC62196-3
MAX37 A
* Note
500 VDC
CE / UL
CE: -30°C∼+50°C
Slow Charge
(w/V2H, V2G)

KW03

CHAdeMO 1.2
V2H Guideline 2.1
IEC62196-3
80 A
500 VDC
CE / UL
CE: -30°C∼+50°C
UL: -30°C∼+50°C
Mid-Charge
(w/V2H, V2G)

KW Series EV Charging Connector Catalog Download
WE CONNECT
KW Series Connector Catalog Download
Please complete the form above to download the catalog (PDF).
---
Subject to change without notice. Errors and omission excepted.