Environmental Report 2009
Eco-Friendly Products
Eco-Friendly Design
In introducing product designs and new production processes, the JAE Group puts environmentally friendly efforts to work in everything from design to manufacturing and shipping.
Product Assessment
At the product development and design stage, products are pre-assessed, taking into consideration features such as resource conservation, energy saving, and recycling. In examining designs, the assessment by the division assigned to product development (Assessment I) is followed by another independent assessment (Assessment II) to decide whether the work should proceed to the next phase.


Examples of Assessment Items
| | | | | |
| --- | --- | --- | --- | --- |
| Downsizing | Recycling | Ease of disassembly and treatment | Safety and environmental preservation | Ease of recovery and transportation |
| Longer service life | Power conservation | Packaging and crating | Provision of information | Protection of intellectual property rights |
Assessment of Production Methods
To lower the environmental impact of manufacturing processes, new or modified processes are pre-assessed to determine their environmental impact.


Product-Related Efforts (Examples of Eco-Friendly Products)
This page provides examples of eco-friendly products.

Connectors
Product name:Transmission connectors within digital devices FI-R Series JF04 Series

(1)RoHS-compliant*1 products
The board joints for receptacle connectors use lead-free plating to support lead-free mounting. In addition, receptacle connectors do not use any materials banned by the RoHS Directive.
(2)Connector design with a 0.5 pin pitch and 3.8 connector height
Material use is reduced by decreased size. This contributes to a reduction in the energy consumption required for production and distribution.
(3)FFC*2 harness-compatible products
Connectors and cables are connectionless because they use FFC harness connectors, thereby saving resources.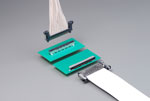 Interface solutions
Product name: EMC directive-compliant LCD touch panel monitor
(RoHS directive-compliant product)
(1)RoHS directive-compliant products [EMC directive-compliant LCD touch panel monitor]
Use lead-free solder and for screws that are surface treated, use hexavalent chromium.
(2)Power conservation
Reduce energy consumption 12% even if product is 1.5 times brighter than previous one by such means as increasing the energy efficiency of inverters and CCFL *3.
(3)EMC compliance
Acquire the CE mark by complying with EMC directives *4.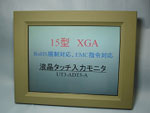 Aircraft
Product name: JG-108 Series
(1)RoHS directive-compliant products [JG-108 Series]
Use RoHS directive-compliant parts, including critical semiconductor light sources and photosensitive elements, to make the product, which was developed in 1995, RoHS-directive compliant.
(2)Use of lead-free solder
All solder used on SMT parts, leads, wires, and other areas has been made lead-free.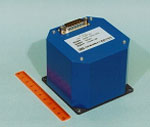 *1 RoHS
An EU directive that restricts the amounts of lead, mercury, cadmium, hexavalent chromium, PBB, and PBDE that can be contained in electrical and electronic equipment sold in EU nations.
*2 FFC
Flexible flat cable
*3 CCFL
Cold cathode fluorescent lamp: A small fluorescent tube used for LCD backlights.
*4 EMC directives
EU directives requiring electrical equipment that emits strong electromagnetic energy to have no effect externally and not to be affected functionally by external electromagnetic energy.
Symbol of Group's Environmental Policies
Environmental Management
Environmental Performance
Environmental Accounting
Site Information
History