Environmental Report 2018
Eco-friendly Products
Product-Related Efforts
Eco-friendly efforts starting from the design stage are underway in order to reduce environmental impact at each stage, from product manufacturing and use to disposal.

 In product design, materials with low toxicity are being used, and products are being made more energy efficient. And in mold design, other eco-friendly efforts are being pursued, including improving the utilization rate of mold materials and increasing the life of the molds themselves.

 The eco-friendly efforts for each product are introduced below.

Examples of Eco-friendly Products

●Connectors
MX84B series

(1) Battery management systems (BMS) that monitor batteries are essential for the spread of eco-friendly cars such as plug-in hybrid electric vehicles (PHEV) and electric vehicles (EV) that help in the fight against climate change, so we developed MX84B as a connector best suited for BMS.
 Since this connector complies with Chinese regulations, it will contribute to the spread of eco-friendly vehicles there.
(2) It is a RoHS-compliant product that uses UL94 V-O-compliant fire-retardant material compliant with Chinese regulations (fire retardant performance).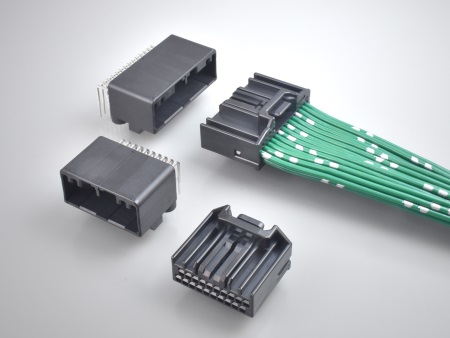 ●User Interface Solutions
Automotive film sensor (TC23 series)

(1) We changed the touch screen sensor from conventional glass to film in order to lighten unit weight and reduce the product's weight compared to conventional products.
(2) In conventional glass sensors, rare metals are used for the sensor electrodes, but now we are using high-definition printing technology to form electrodes without using rare metals.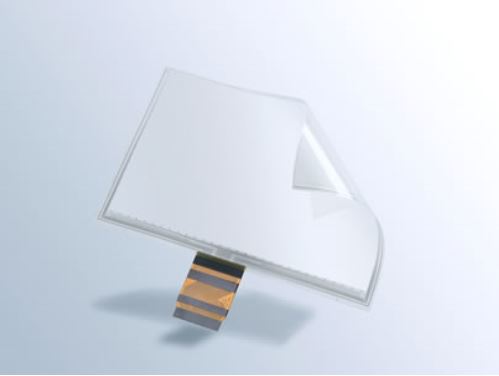 Symbol of the Group's Environmental Policies
Significance of the Environmental Report
Environmental Performance
Environmental Management
Environmental Accounting
Engaging with Society: Group Sites