2022/06/21
USB4® Specification
USB4 is the newest revision to the USB specification supporting transmission speeds of up to 40Gbps, which is double that of the previous USB 3.2 revision. The idea of tunneling, which allows multiple protocols to be combined over a single interface, has also been introduced to increase flexibility. USB 3.2 data, display (DisplayPort) and load/store (PCIe) information tunneling is possible depending on the device. It also allows devices to intelligently allocate the total available bandwidth based on the requirements of the devices which are connected. The same USB Type-CⓇ form factor has been carried over to ensure backwards compatibility. However, there are new signal integrity requirements for USB4 which required the development of completely new and improved connectors and cables. For the first time, there are normative, or mandatory, signal integrity requirements for individual connectors that must be met in order to be certified for use in USB4 40Gbps devices.
As a global leader in interconnect technology, JAE was an active contributor in the USB-IF working group tasked with creating the new specifications. JAE also offers a large line up of USB Type-C connectors and cables that support various requirements such as USB Power Delivery, USB 2.0 only, and Thunderbolt™ 3. For more information on JAE's full line up of USB Type-C connectors, click here.
USB4 40Gbps Certified Products
Receptacle Connector
Internal design of connectors are optimized from previous USB Type-C connectors to improve Signal Integrity performance. In order to received USB4 40Gbps (Gen 3) certification, receptacle connectors must now pass normative requirements for SI, whereas in the past there was no SI testing required for USB Type-C connectors to received certification. There are both onboard and mid-mount configurations available to support various design requirements.
Plug Connector
Plug connectors cannot directly receive USB4 40Gbps certification. USB 3.2 Gen 2 certification is the highest performance certification possible for plugs, and can be used in USB4 40Gbps certified cable harness.
JAE's plug connector has been adopted as the Golden Plug in the official test fixture used for the USB4 receptacle certification test.
A new plug connector with improved SI performance and a deep drawn shell has been developed for use in cable harnesses, but mass production and available will be announced in the future.
JAE's plug connector has been adopted as the Golden Plug in the official test fixture used for the USB4 receptacle certification tests.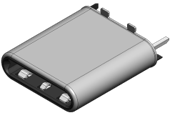 Cable Harness
A passive cable harness was developed and obtained USB4 40Gbps certification. Mass production timing and availability is still under consideration. Please contact us for immediate cable harness requirements.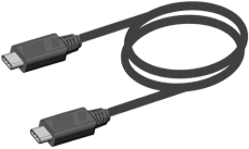 Appearance
Features
Part Number
TID
(Certification
number)
2D and
3D
Download
Receptacle
Connector

C/H 3.4mm
On-board
Hybrid Contact
DX07S024XJ4
7420

C/H 1.57mm
Onboard
2-row SMT
Thunderbolt 4 Certified
DX07S024JAA
4729

C/H 0.47mm
Midmount
2-row SMT
Thunderbolt 4 Certified
DX07B024JAA
5067
Plug
Connector

For cable harness
22 position
Deep drawn shell
DX07P022FA1
ー
ー
Cable
Harness

Type-C⇔Type-C
Passive Cable
80cm Length
DX07880B80
P*****
4636
ー
USB4 Certified Cable Harness and Plug Connector Download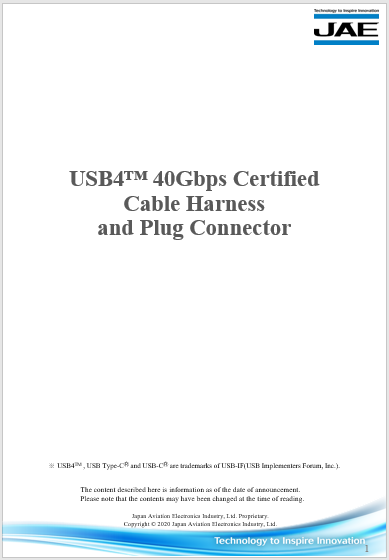 WE CONNECT

Download detailed information on USB4 cable harnesses and plug connectors by filling out the form.

Subject to change without notice. Errors and omission excepted.


※ USB4®, USB Type-C® and USB-C® are trademarks of the USB Implementers Forum.
※ Thunderbolt™ is a trademark of Intel Corporation.