Environmental Report 2022
Eco-friendly Products
Product-Related Efforts
Eco-friendly efforts starting from the design stage are underway in order to reduce environmental impact at each stage, from product manufacturing and use to disposal.
 In product design, materials with low toxicity are being used, and products are being made more energy efficient. And in mold design, other eco-friendly efforts are being pursued, including improving the utilization rate of mold materials and increasing the life of the molds themselves.
 The eco-friendly efforts for each product are introduced below.

Examples of Eco-friendly Products
Connectors
New wearzerOTM technology for high-current connectors for electric vehicles
(1) Proprietary contact interface design significantly reduces the wear on the silver plating of electrical connectors
By controlling the adhesion of silver to silver, which causes wear on silver plating, wear is virtually eliminated.
(2) Reducing the usage of silver used in the silver plating
Suppressing wear enables the silver plating to be reduced to one-tenth of its original thickness, thereby reducing the usage of silver, a precious metal resource.
(3) Saving energy in the plating process
Thinner silver plating reduces the time required to produce plating and saves energy.
(4) Longer product life
Because the silver plating does not wear out, performance degradation is suppressed due to repeated mating, so product life is more than five times longer than conventional products.
https://www.jae.com/en/topics/detail/id=107279
User Interface Solutions
Metal mesh film sensors (for capacitive touch panels)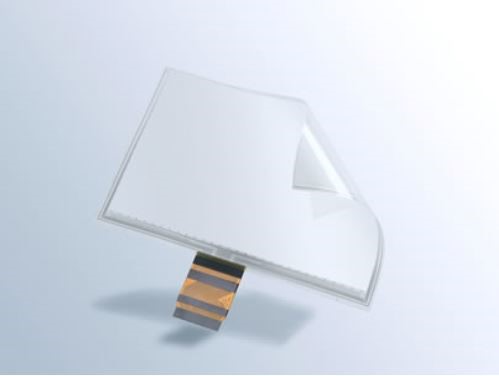 (1) Significantly reduces energy consumption, and water and chemical usage through our proprietary printing process
Our proprietary roll-to-roll printing method prints material only on the spots required in product formation without waste. We have achieved an environmentally friendly production process that greatly reduces energy consumption and water and chemical usage, compared to ITO touch panels that use the conventional vapor deposition process.
(2) Recycling of used ink
We are working to recycle used ink and make effective use of the materials used.
Embracing Sustainability Management
Significance of the 2022 Environmental Report
Symbol of the Group's Environmental Policies
Scope of Reporting and Editorial Policy
Policies and Results of Environmental Activities
Environmental Management
Engaging with Society
Initiatives to Reduce Environmental Impact